Nicky's story
—— Founder and director of ReBoot Transformations.
Thanks for stopping by…I'm honoured that you're here!
My mission in life is to support you to live yours as the best version of you.
My goal is for you to reach your goals.
My vision is for you to shed everything that limits you.
My dream is for you to turn your dreams into reality.
My promise is to provide a safe space for you where we can work together towards creating the life you truly deserve.
This is my sincere commitment to you.
I believe we've found each other for a reason, that we've got a lot that we share. I've been there too, stuck in all the same ways, facing all the same fears and doubts. This is my story, the journey that has led me here, sharing and baring my heart and soul to YOU. (Thanks for listening BTW!!)
But then somewhere in my 40's I hit a wall, which brought me to a bit of a standstill. I felt stuck, caught in a holding pattern. Going through the motions devoid of any real emotion, I felt disconnected and somehow detached. Motivation, focus, self-care and even friendships felt just out of my reach.
Of course, the world kept spinning but something kind of intangible had stopped inside me. I knew that I wanted, that I needed to shift and to change, but the how and what completely baffled me. I had no idea where to turn or what to do, I just knew there had to be more to life.
Then one day a friend sent me a life-changing link, the one that led me to discover RTT.
This is when the journey of self discovery, self-acceptance, real self-knowing and empowerment started. I was able to remove the masks I didn't even realise I'd been wearing my whole life and let go of a whole lot of heaviness that I'd been dragging around for decades.
Those highs and all those lows are what have made me who I am today. I discovered who I truly am and my value and I came to understand what is important in life, what really matters.
I came to understand me and to know that I'm enough, exactly as I am.
RTT is like no other therapy I've experienced and it changed my life completely. It game me back my me…but a rebooted, rewired, renewed, reinvigorated version of me. RTT gave me the complete ReBoot I needed to start living a life that is beyond even my wildest dreams. Honestly.
I promise it will be for you too and it'd be my absolute privilege to work with you to achieve that. It'll be the most rewarding, liberating and satisfying journey you will ever take.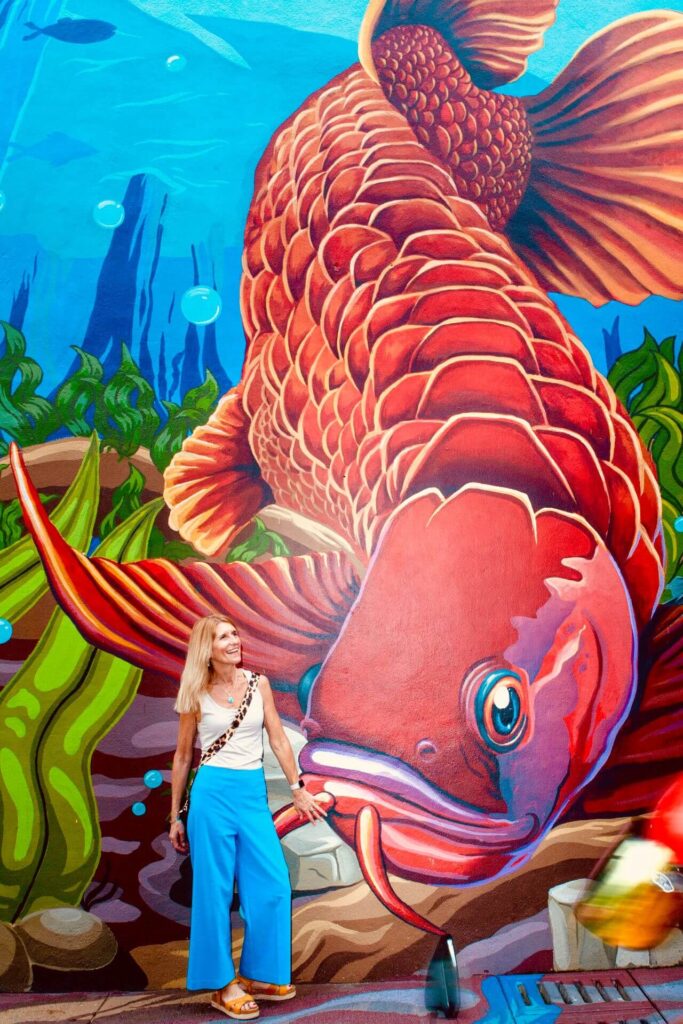 Who is Nicky?
Nicky is the founder and director of ReBoot Transformations, a business borne out of her greatest passions: the power of transformation, personal growth, health, veganism, plant-based nutrition and working with people to empower themselves and their lives. Her success and talent lies in her ability to motivate and support others, facilitate reflection and perspective, liberate people from limiting beliefs and build confidence. She has a gift for guiding people through deep personal transformation and creating an enhanced and upgraded life path through renewed health and lifestyle choices.
Nicky is highly skilled at inspiring change in people's lives, through an authentic fusion of hypnotherapy and health coaching, identifying people's pain points and supporting them to break free and thrive. Nicky is a qualified Rapid Transformational Practitioner (RTTP) and Health Coach. She is very experienced in working with a wide range of people and issues. She will enable and empower you to release and move forward, unburden the weight of your past, and live more deeply, freely and fully.
Nicky has degrees in education, history and leadership and has studied, among other things, psychology, yoga, meditation, Alexander technique, nutrition, creative writing and photography. Nicky has always been drawn to writing, starting her life-long habit of journaling at the age of 8, she has recorded her life to better connect with her experiences, who she is, where she has been and as an account of her fears, desires, joys, passions.
She is a true global citizen, having travelled extensively through more than 70
countries and had the life-enriching experience of living in almost 10 countries on 5 continents.
Nicky believes deeply in the power of self-improvement and transformation
through life-long learning and constant and consistent openness and awareness of cultural, global and travel experiences.
She is a true testament to all that is possible when you open your mind and step outside of your comfort zone.
Warm, open, compassionate, Nicky has had a diverse and successful career with over 25 years working with and commitment to veganism, nutrition, health, personal growth, psychology, education, travel and people.
Originally from Australia, Nicky is based in Malaga, Spain. Her company ReBoot Transformations and her work as an RTT Practitioner, health coach and author are infinitely rewarding. It is a deep source of privilege and pride to Nicky to facilitate life-changing personal growth, transformation and empowerment for her broad spectrum of clients.